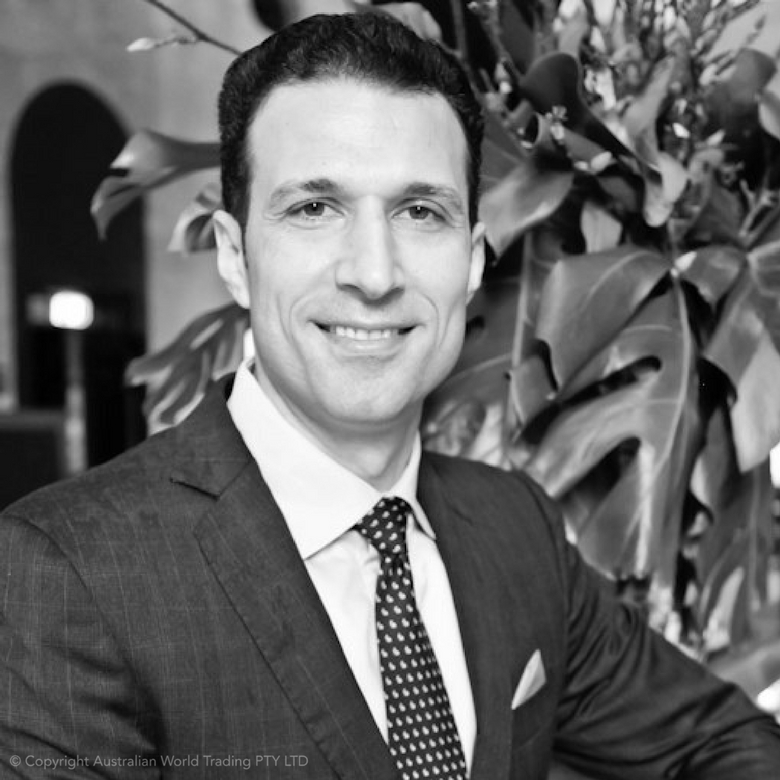 Charif has represented AWT in managing relationships with key partners in the Middle East. He has also played an active role in supporting a number of his family's businesses in the Food & Beverage Retail market in The Rocks and Darling Harbour for more than 25 years where they operate a range of well known Restaurants and Cafés.
Charif is a past President of The Rocks Chamber of Commerce where he worked tirelessly to promote Sydney and The Rocks to the world.
His global outlook that comes from his work in international consulting for his family gives him a unique perspective on what the consumer wants when looking to dine in a formal or informal environment. This has ensured the Kazal family business interests remain fresh and current for an extended period where many other operators have tried to last the distance and failed.
Charif has lobbied for and represented The Rocks in a range of political and economic platforms to put it on the map as a Tourist destination to showcase Sydney to the world in the best possible light.
Examples include:-

• Introducing major events to the precinct that have included the Sydney Harbour Bridge 75th anniversary event where participants got to dine on the bridge deck and the annual Sydney Chocolate Festival Charif brought to The Rocks promoted through Smooth FM;

• Charif brought together NSW Premiers Department, City of Sydney, NSW Police, Roads & Traffic Authority & the Sydney Harbour Foreshore Authority to establish a working group to rid The Rocks of Car Hoons which had disturbed visitors and local residents alike for close to 12 months. Through installing traffic lights under the bridge, temporary road closures on Friday and Saturday nights for 3 months and Police targeting hoons when they approached the area, the problem others said could not be fixed was resolved.

• Charif represented businesses to fight to keep The Rocks Police Station in the area when government proposed removing it to ensure law and order maintained a clear presence.

• Charif initiated the Sydney Tourism Forum to bring together high powered executives to take their input on ways to improve the city and its image internationally. Charif has been a great proponent for tourism in Sydney throughout the past two decades in The Rocks and is passionate about promoting the birthplace of Australia to the world.