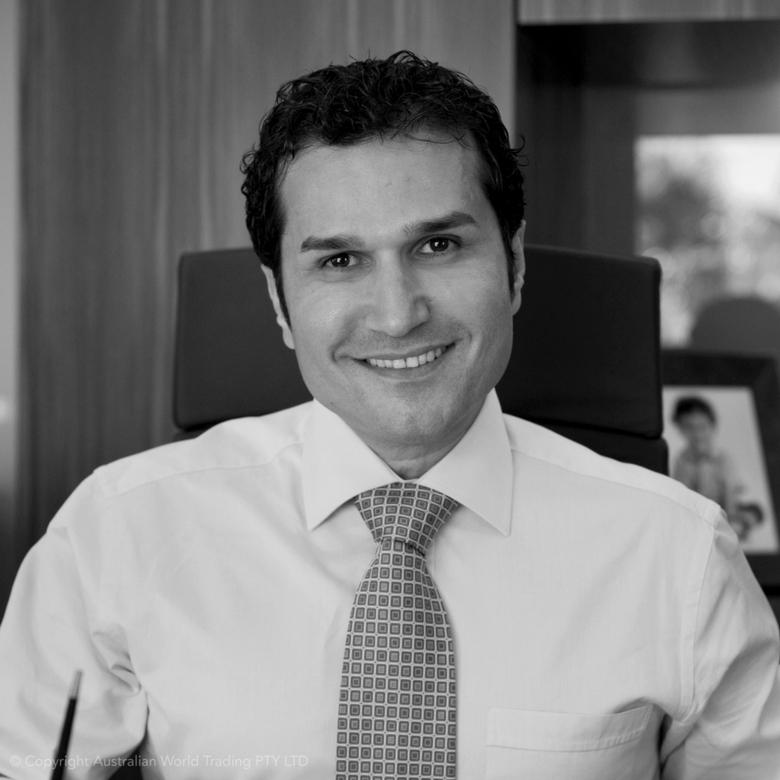 Tony Kazal operates the consulting business Australian World Trading LLC based in Dubai where he has consulted internationally for the past 20 years introducing Australia to the Middle East. He is also a Director of a major international Retail brand.
Tony's Consulting practice links investors and Developers with Governments and Commercial Landowners to deliver Residential & Commercial Construction projects, Retail developments, Build Own Operate Transfer (BOOT) Projects and other commercial opportunities.
Tony has lived and worked in both Australia and the Middle East. He is uniquely placed to bring the economies of these respective regions together and has done so quite profoundly this past 20 years.
Tony has facilitated Australian State & Federal Trade Delegations to the Middle East and has also brought members of the United Arab Emirates (UAE) Royal Family to Australia to encourage economic development between these two nations.
As one of the pioneers to introduce and showcase the UAE to countries including Australia, America and Europe, Tony was instrumental in growing significant trade links between the UAE and broader western world.
Such is the high regard Tony was held in by the founding Sheikh of the UAE H.E. Sheikh Zayed bin Sultan Al Nahyan, Tony and his brother Karl were at that time they received it, 2 of only 3 non-political background recipients to be awarded the UAE's highest honour, the Sheikh Zayed Medal for services to the UAE.
This recognition for introducing the UAE and driving economic development with countries like Australia was for work Tony undertook showcasing the UAE at major event opportunities. An example of this was the Camel Races conducted at Randwick Races from 1998 – 2000 in the lead up to the Sydney Olympics. With international focus on Australia building throughout the lead up to the Olympics, the timing of this event saw more than 30,000 guests including a great many international journalists invited to the 2000 Randwick Camel Races. Events including skydivers carrying the UAE Flag and tribute to Sheikh Zayed well and truly showcased the growing ties between the UAE and Australia. The steadily increasing Arabic percentage of the Australian population strongly supported this highly entertaining and culturally integrating event that attracted strong support from the political and business communities.
Tony has facilitated countless introductions to Ministers between Australia and the Gulf countries and is readily able to blend the cultures to make such meetings enjoyable and relaxing for all participants to simplify any cultural diversity that may exist to forge common bonds and build economic ties.